Hi everybody! First off, how was your Christmas? My folks are away at the moment so I didn't do much… we're gonna have a late Christmas celebration sometimes after New Year's day. I love hair color! I still remember the first shade I ever used- 'Schwarzkopf Palette 5-99 Rosewood Violet' (No I didn't learn the shade by heart… I kept the shade card!) The shade was a beautiful purple but since I hadn't bleached my hair earlier the Purple was only visible in the sun or with a light source from behind. I loved it, even though it (temporarily) damaged my hair a little. The next shade I used was a dark brown from Revlon (don't remember the exact name, but I know that it was Ammonia-free hair color). I was a bit skeptical about using Ammonia free hair color because I didn't think the color would be vibrant enough, also I thought it would fade very fast because it's not usually permanent. But I have to say I am very happy with it! It's a beautiful brown, again mostly visible in the sun, it gives all the beauty of air color without any of the damage! Anyway I'm rambling again. Here's what I wanted to show you: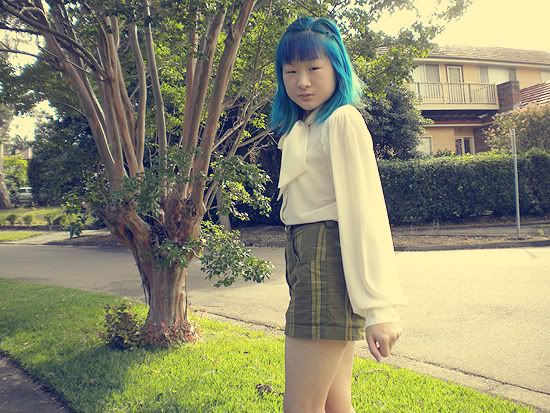 Aren't they all beautiful? Images were found via weheartit & tumblr, so I can't give credit because I don't know who they are (if you do know feel free to point me in their direction!)
I have dreamed of having colored hair for a good six or seven years! Of course I would have to bleach my hair completely first, which is not a good thing to do when you have very dark brown hair. There's also the issues of whether college would allow it. Still, you can't stop me from dreaming! Maybe I should just go in for one streak!
Have you ever wanted colored hair? Let me know in the comments!
♥ ,
Magali